So, answered an ad on Kijiji on the weekend, a guy outta town had a hydro pump, ram and lift hardware from a 1968 112h. Cross-referencing the pump on the parts catalog told me it was the same one as in Bror (67 112h, although it didn't look like the ram was. 
 Decided last night that I'd make a road trip out there, and I'm glad I did…. The tractor had been left at his acreage by the PO, there'd been an electrical fire, so it was not drivable… Since the PTO clutch had seized and cracked, he had decided to repower it with a different engine… So he still had all the engine bits that he didn't need.
Turns out yes, the ram is different, but the hydro pump is the same,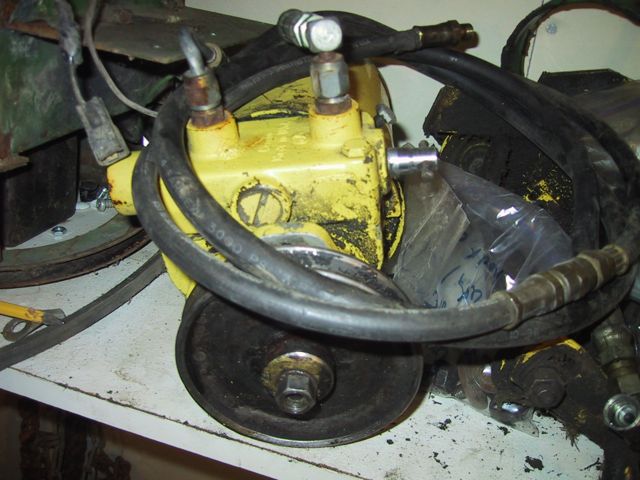 and even better, the '68 SF shared the 10HP Tec engine with the '67 (with a few differences… Electronic ignition instead of points, alternator instead of generator… ). So I took the engine and the carb as well…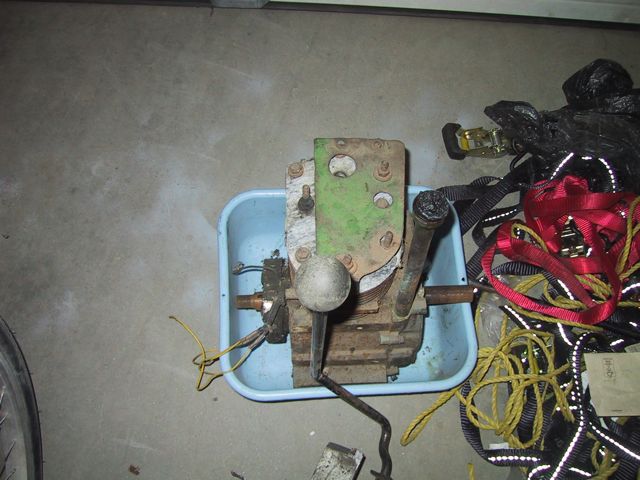 The carb is a bit of a writeoff (loose throttle shaft) but its nice to have one I can dork around with to learn about, rather than messing with the "super-carb". Engine still spins and still has compression, and after doing some crossreferencing with the parts catalog it looks like it will give me pretty much an entire set of bits that are otherwise unavailable or very spendy (piston, connecting rod, slinger, wrist pin, valve springs, valves, tappets, camshaft, crankshaft, crankcase breather) to have as spares…. I LIKE spares….