So, went out on the 26th and checked on the hubs. Got the snaprings off, then soaked them with some PB Blaster… Out again on the 27th, a couple of taps and I had this: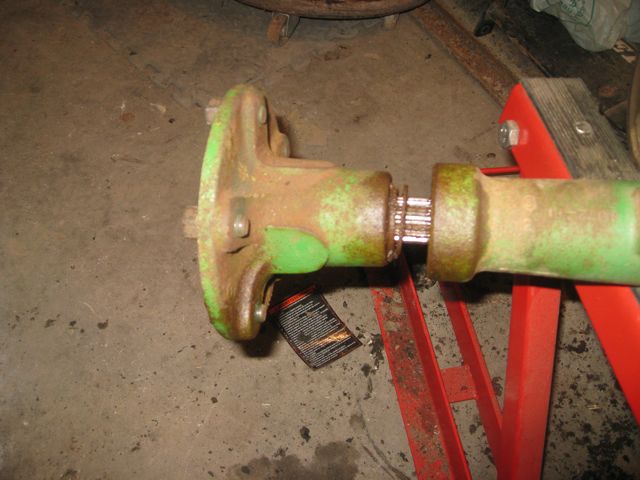 Took them both off, here's the de-hubbed transaxle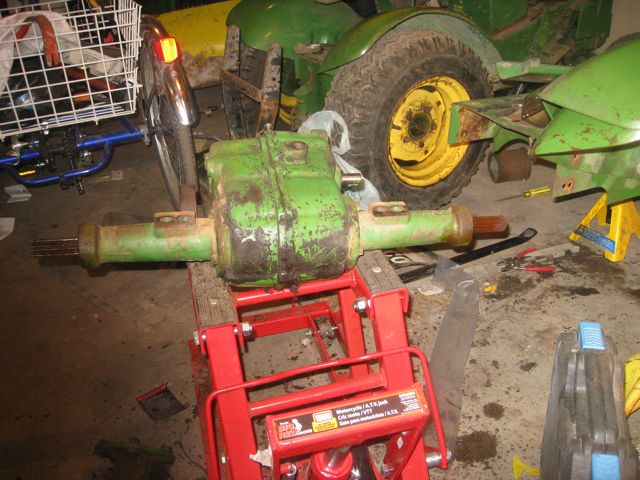 Also hit Princess Auto for a bearing puller, dang thing was too small for the brake pulley. But it worked like a darn for the steering wheel!
Wow, those people that said get a good puller weren't kidding! Here's my new BEST FRIEND!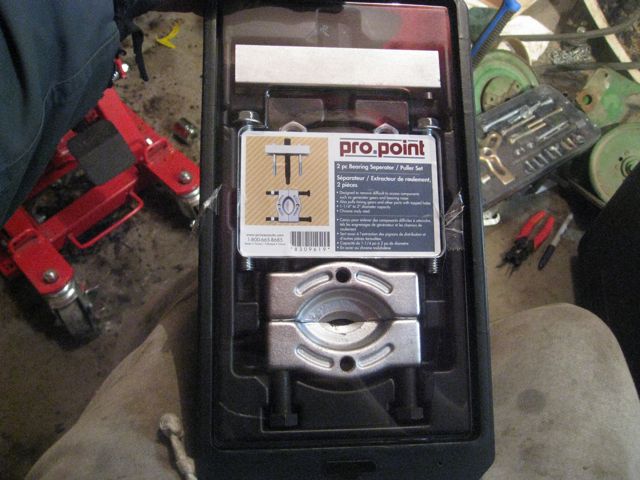 He did a heck of a job on this!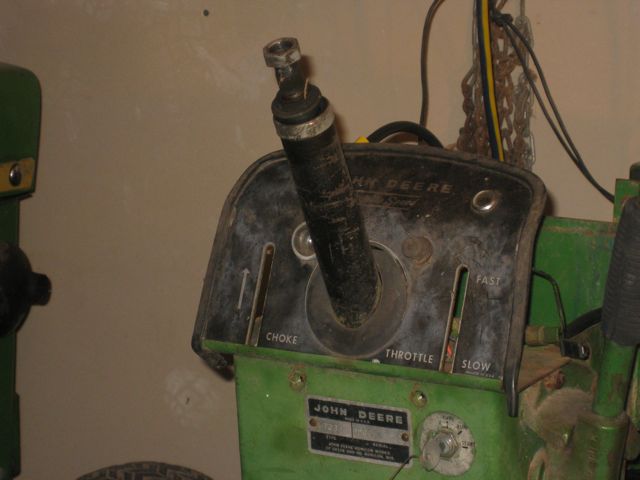 Then when I went after pulling the axle supports on the transaxle tonight, I figured I'd try him…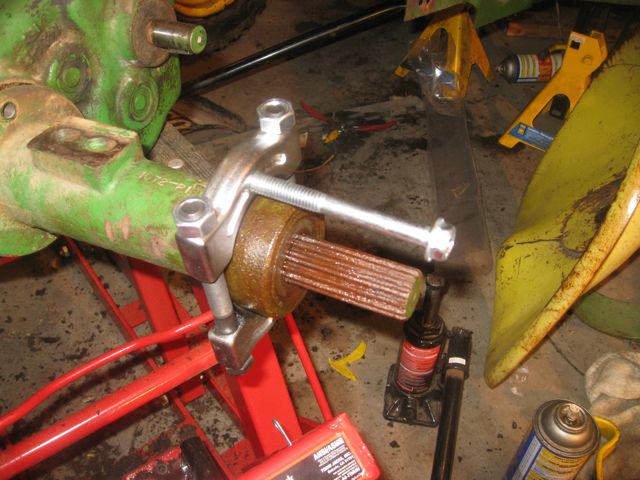 Uh oh… Bolts were too short!
So I did a bit of gentle tapping, which I hope had no ill effects, I guess we'll see when I get inside… Finally got it to the point where I could put the longer bolts in and put the crosspiece on: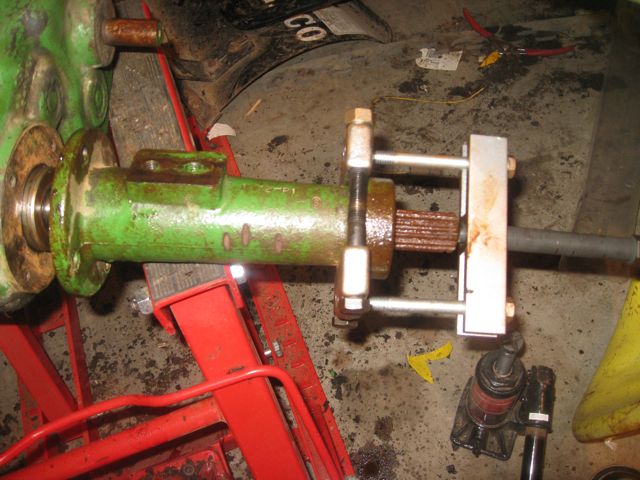 The right side took a LOT Of work and PB Blaster to get off, but finally it came free! I wasn't looking forward to the LEFT side, but suited it up, using the steering wheel puller piece, since it was thinner: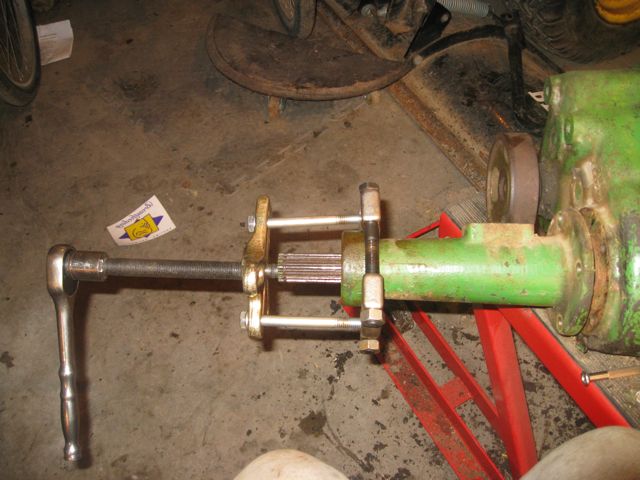 Fortunately, the left one wasn't as rusty, and it came off pretty slickly! Here it is, the naked transaxle!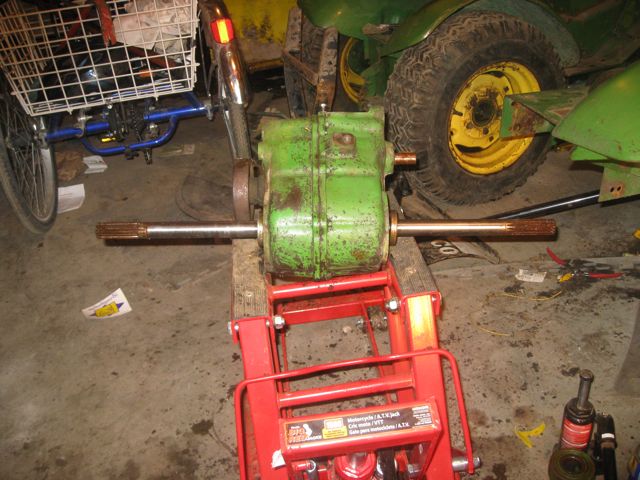 I'm thinking I MIGHT be able to use the ATV Jack as a workstand for pulling the transaxle apart. This thing is proving to be a really good investment!…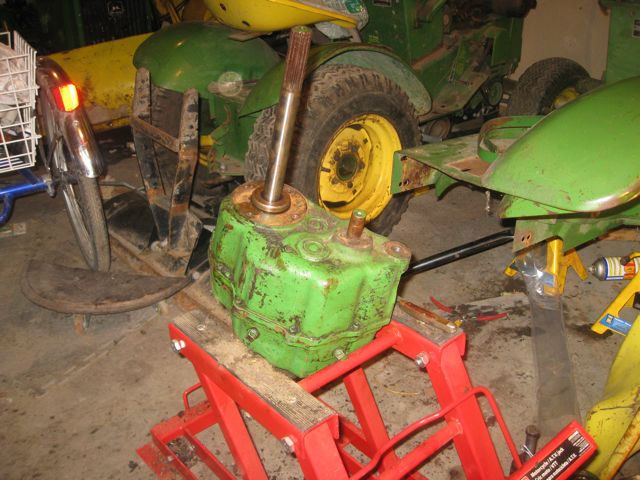 Here's the removed axle supports: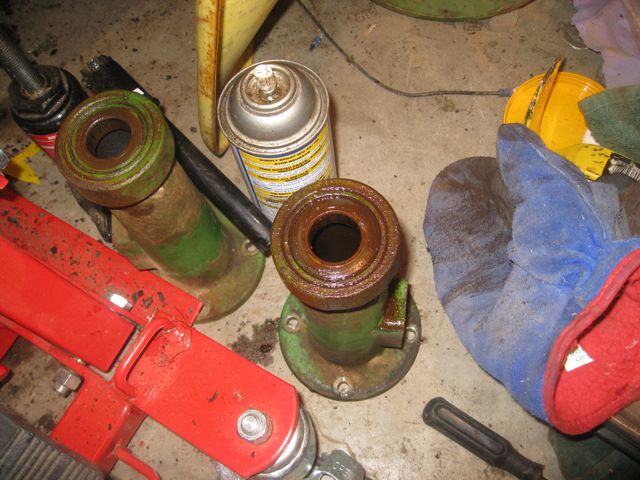 I dunno, how do I tell if these bearings need replacing? The left one looks pretty rusty and dinged, and feels a bit "gravelly" when I spin it by hand…