Just so you all didn't think I dropped off the face of the planet, past two weeks I've been working hard on this. It really IS a team effort tho, LTGal, Kidlets 1 and 2 on the weekends when they're here, LTBabe hauling tools for us, even the in-laws got drafted into hauling down the new-to-us futon..
So, on to some pix of progress… First, three pix from the same view as my earliest posts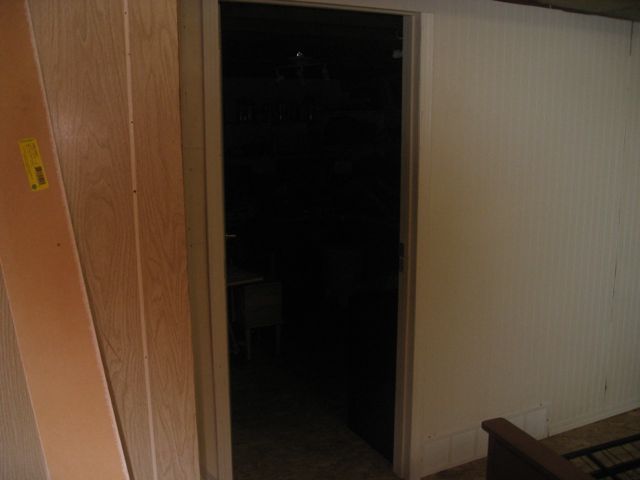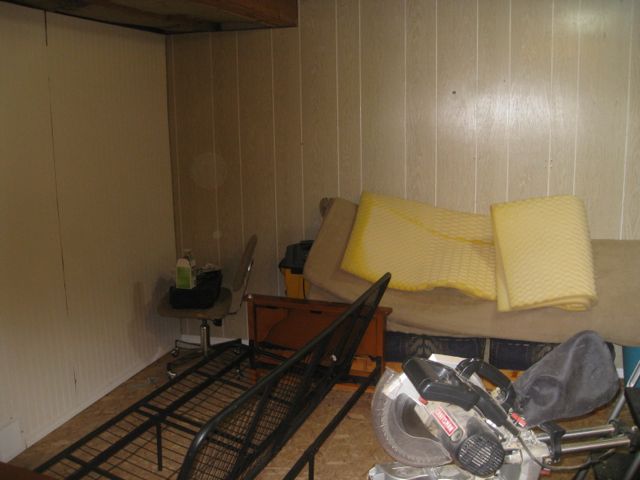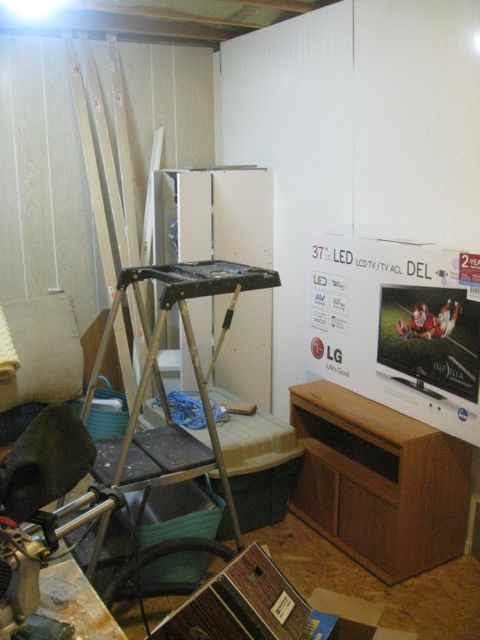 Its coming… Gotta get the rest of the trim done, get the mitre saw out, decide when we're going to put down the flooring in the hallway, get the rest of the networking stuff tidied into the rack, set up the TV…
Okay, now onto the part I like best… MY space! The proto-Man-Cave!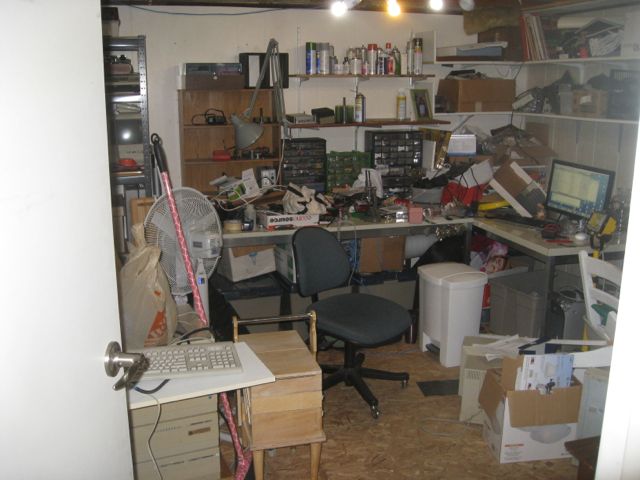 Still a bit of a disaster area from THIS angle, need to do some tidying and sorting yet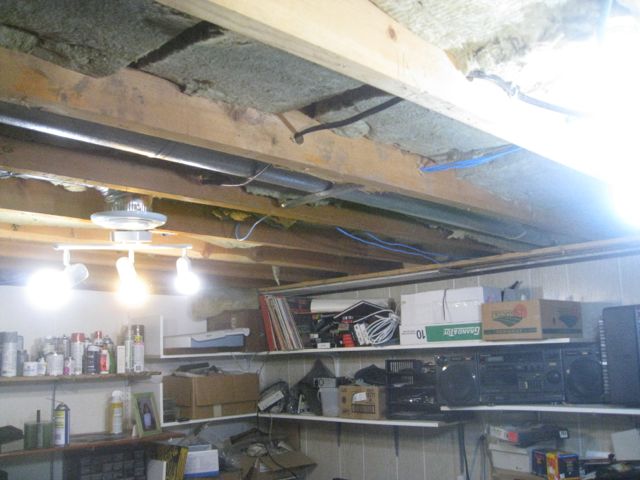 Got all the sound-dampening insulation finished up today… Rocksul Safe-and-Sound, I'd highly recommend it as its a HECK of a lot easier to work with than Fibreglass Pink… Its spun from rock. So, good fire rating, easy to cut with a serrated knife, AND it doesn't make you itchy like Pink does…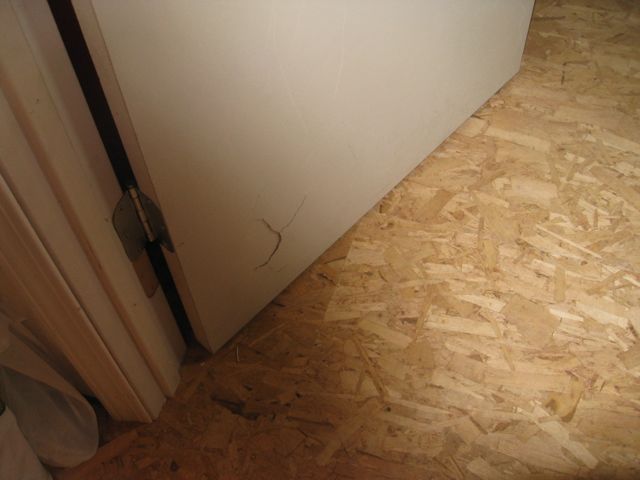 Okay, so I didn't do such a great job on the door… Here's where I slipped and put my knee through it while trying to fix…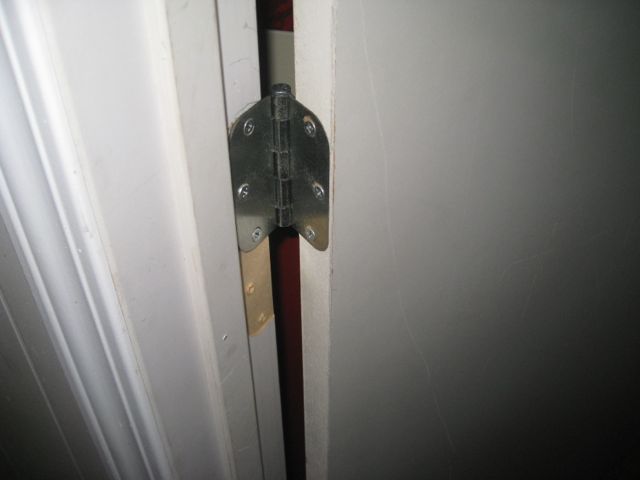 THIS! Whoops, guess I shoulda paid a bit more attention to which way those hinges were supposed to mount when I was cutting the frame down by the 3 inches I needed to cut it down. Pre-hung, my butt!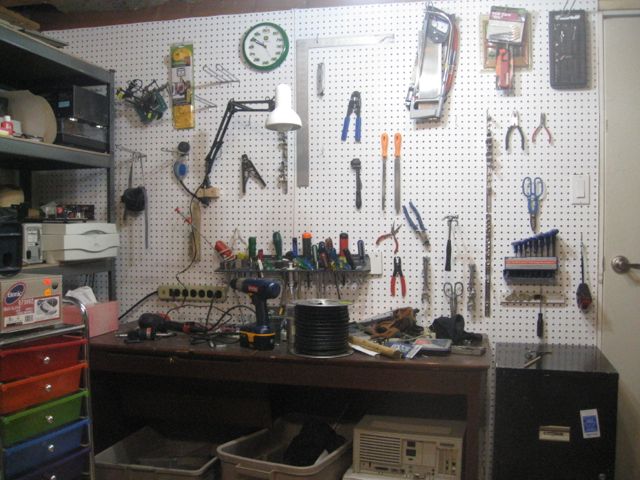 However, THIS makes it all worth it. 80 bux of premium peg board along the whole wall where my work bench goes!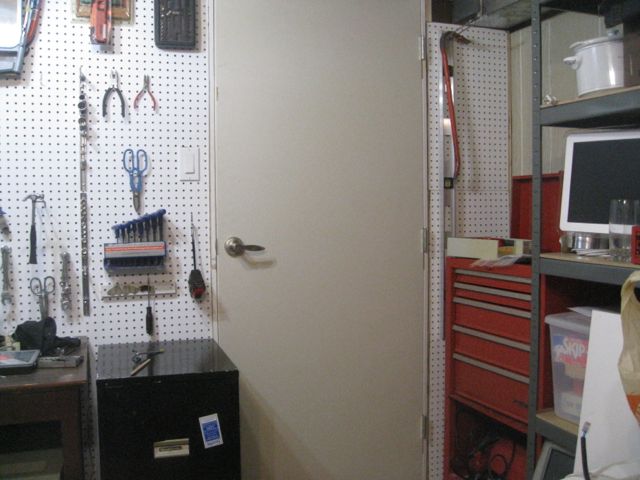 Even behind the door, so I can hang long things up in fairly unused space, with my toolbox tucked out of the way..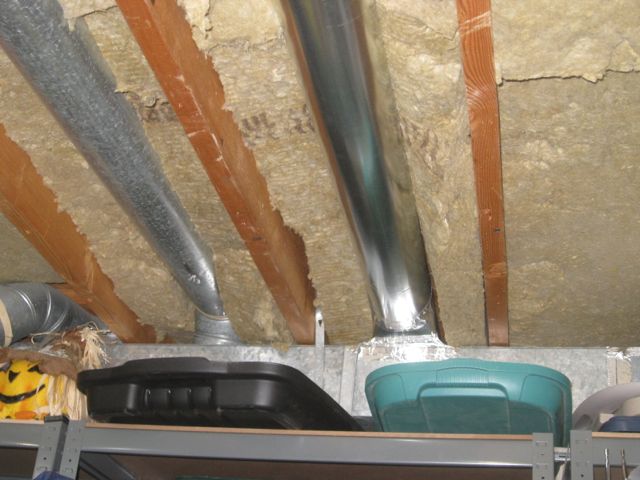 My OWN heat take-off, done by a friend this weekend (I'd wind up in ICU if I tried tin-work on my own!)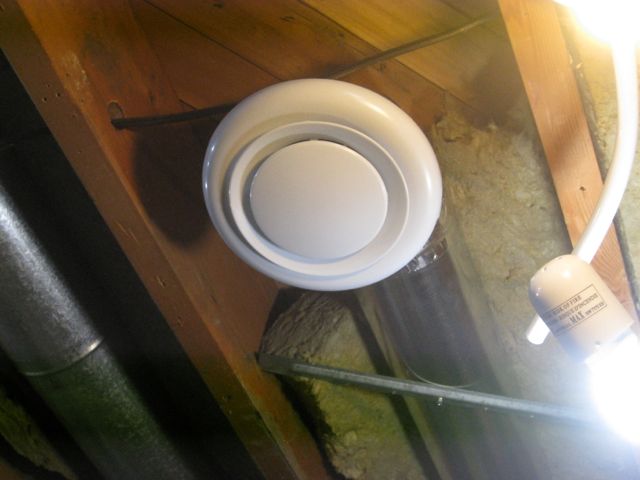 And the lovely diffuser!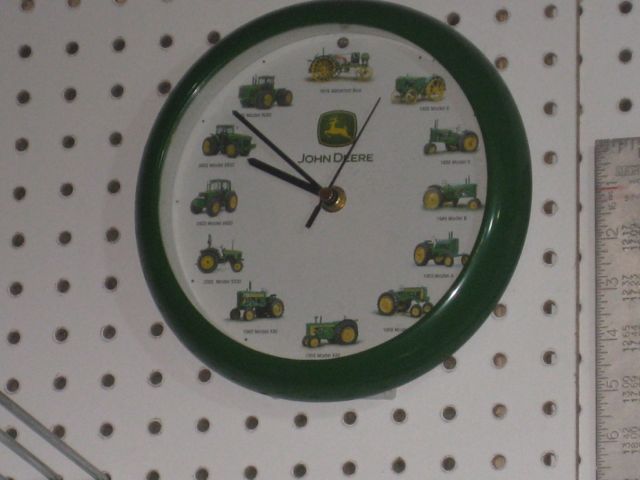 And, of course, the ONE thing my man-cave could not possibly be without!