Well, I figure, since its been nearly two years since I posted my LAST hit recipe, I better, you know, post something for my legions of fans… I call this…

Easy, Breezy Margaritas!

1. Fill a 2 cup Mason Jar 1/2 full with Kirkland Premium Margarita Mix
2. Add 2 oz of Tequila
3. Fill remainder of jar with ice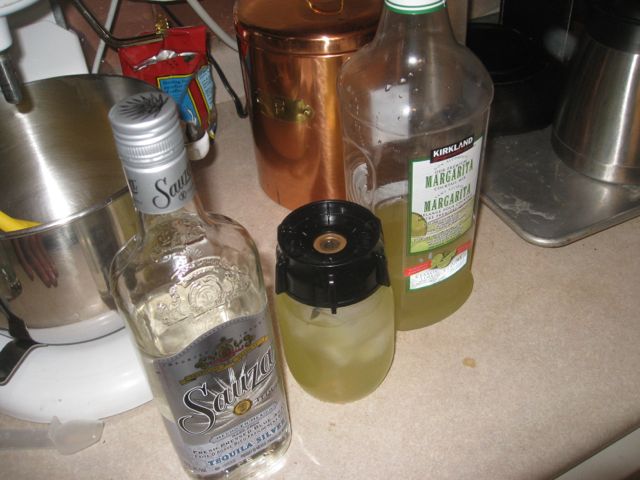 4. Place Oster blender cap and blades on Mason Jar mouth, tighten securely! (Note, ensure that the rubber sealer ring is appropriately placed between blade assembly and Mason Jar. This is VERY important!)
5. Attach Mason Jar to your Oster blender
6. Briefly press the Crush Ice button
7. Remove Oster blender cap
8. Enjoy!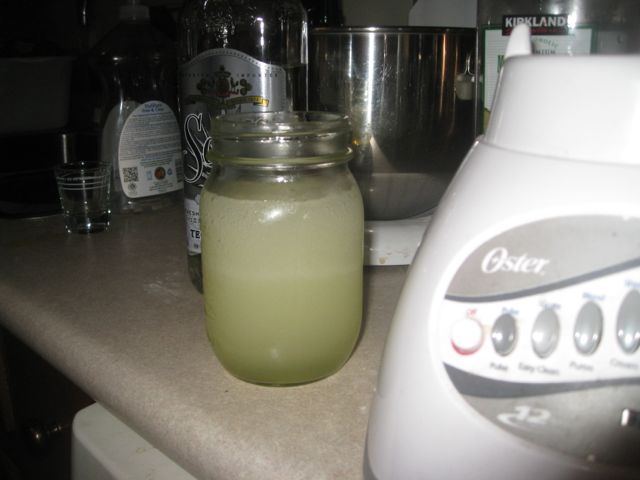 Who knew Margaritas could be THIS EASY?!? Well, actually, LittleTractorGal did, she left me explicit instructions on how to do this before she left on her 2 day knitting retreat! I had NO idea that the Oster blender cap was designed specifically to fit standard Mason Jars! 

Stay tuned for tomorrow, when Littletractorguy braves…. THE BARBECUE! to cook BURGERS!

(dang, this little two cup mason jar didn't even make enough Margarita to last me the entire post! Now I gotta practice some more! 
)