Got the valve springs and keepers in… Wow there's REALLY an art to that, isn't there? Looking at the picture, I'd say perhaps I gotta check the exhaust valve keeper again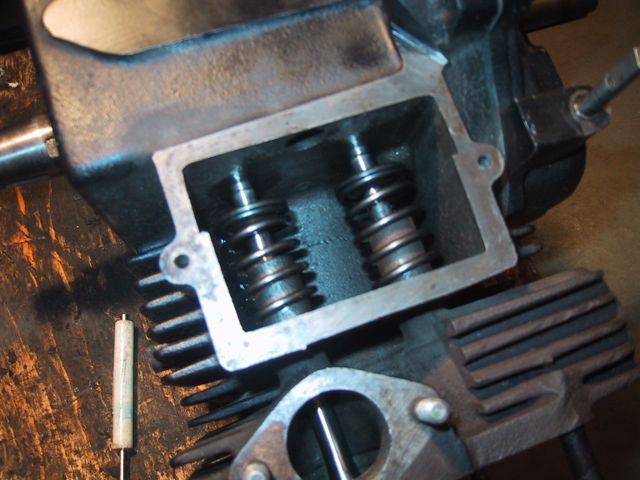 When I was going through my labeled bags, I noticed THIS piece…. DOH! Into the crankcase again! And they even SAID in the tech manual, ensure you put the spool back in!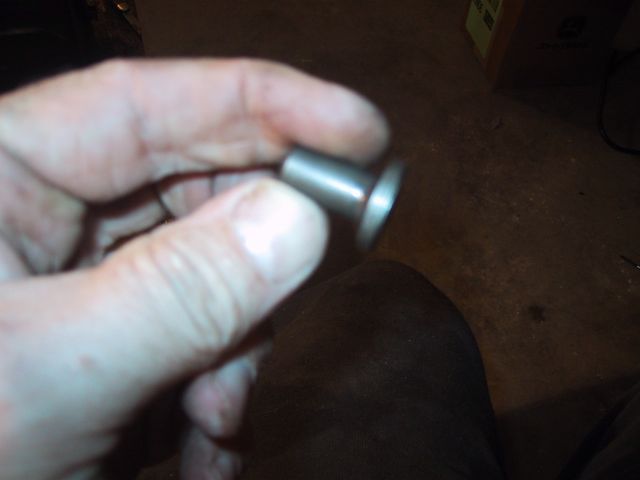 There it is, back in its home…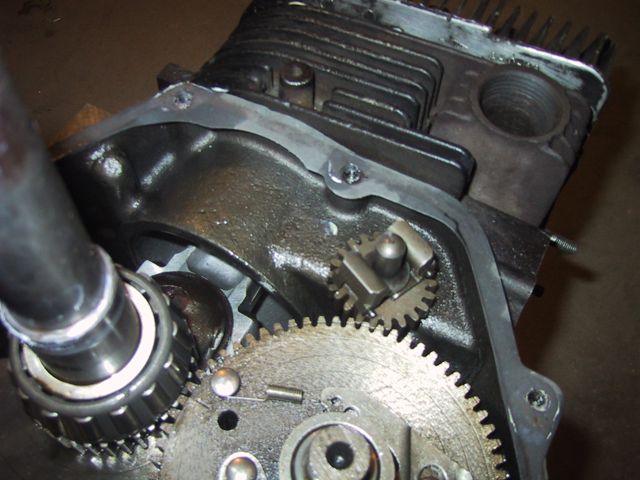 Isn't this a PRETTY head gasket?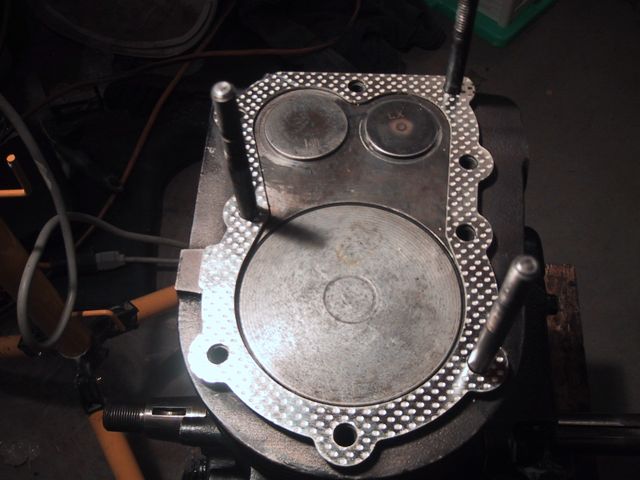 So, then, an hour and a half of trying to remember what order the different lengths of head bolt went in…. Now I know what I should have been carefully noting dow when I took the head off.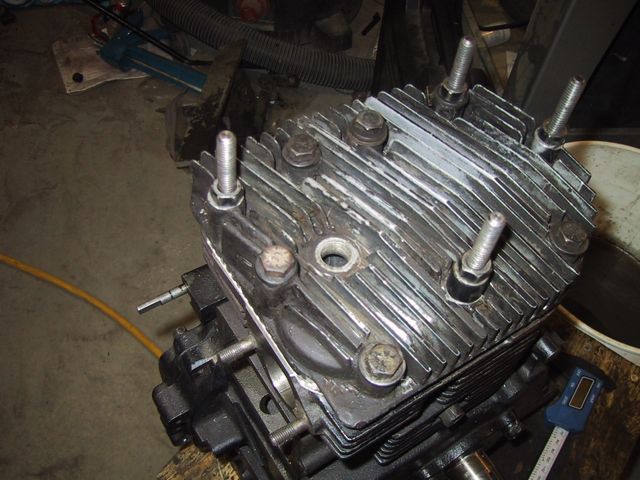 Of course, I think PART of the problem is that I need to bolt some of those head bolts through the shrouding…. Which of course I don't have ON yet, because I don't have the flywheel on… Nor do I have the shrouding from behind the flywheel installed…. To do so, I need the three little bolts I took out of THERE…… which I CAN'T find! DOH! I KNOW I bagged and tagged them…. Here's my oversight tho, I didn't put all the bags in one spot… I KNEW I should have nicked that sewing organizer LTGal didn't want any more. Well, I'll tear through the garage a few more times and see what I find… Then I'll take people's advice and see about buying some at a hardware store or bolt place… Except that puts me back until Tuesday now..
Well, might as well put the new breather from the donor engine on..