Well, totally crazy weekend, running kids around here and there, but wound up going out to Greensail's place to pull some bits off a donor RF 110 (no pics of those yet, but thanks for letting me come out and mess with it, Greensail!)… One interesting thing I learned from doing that is my grandfather had been taking parts off OTHER "brands" of engine to fix up his 112…. Greensail's donor 110 had a repower done on it at one point. Looks like the PO replaced the 8 horse Kohler with a Tec HH100 on it, the model WITHOUT points, but with a starter motor instead of a starter/generator… Not sure what model of tractor IT came off of, its painted orange, but interestingly enough, the crankcase breather on IT is identical to the one that I took off of Bror… Which is DIFFERENT than the breather I took off of Frank, my recent donor engine… Hmmm, the plot thickens! 
Also got a bit of time to do some valve lapping yesterday….
Here's my kit..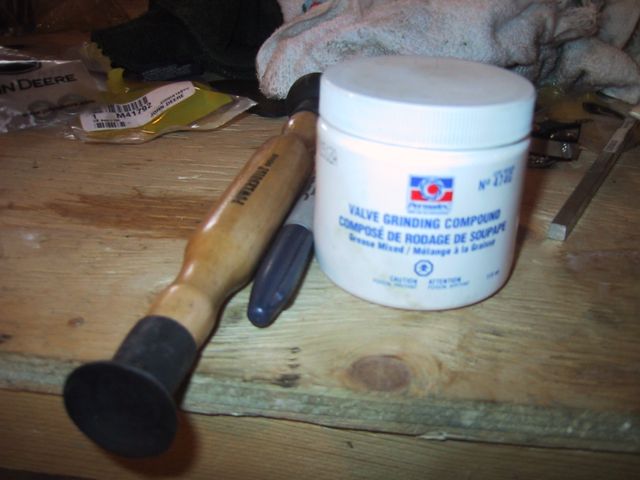 Marking with the Sharpie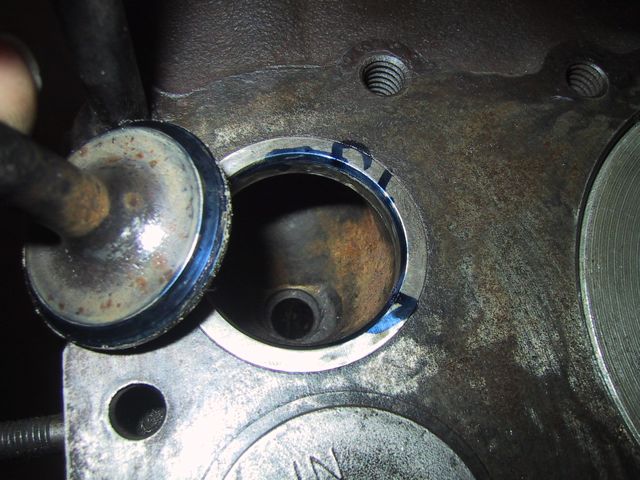 Dropping the exhaust valve in…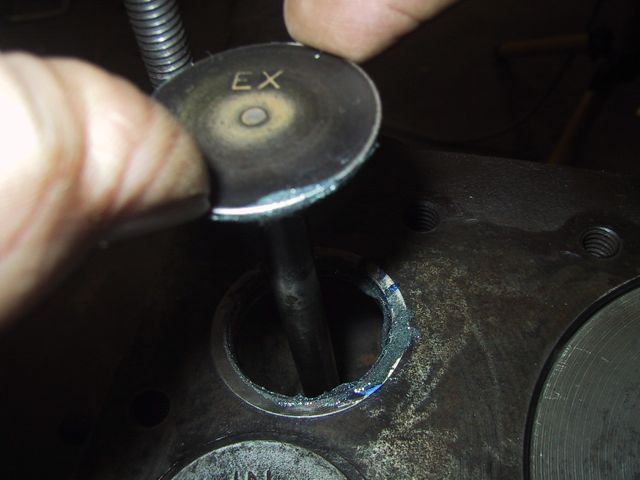 Final result on the exhaust valve…. Personally, I think that looks good!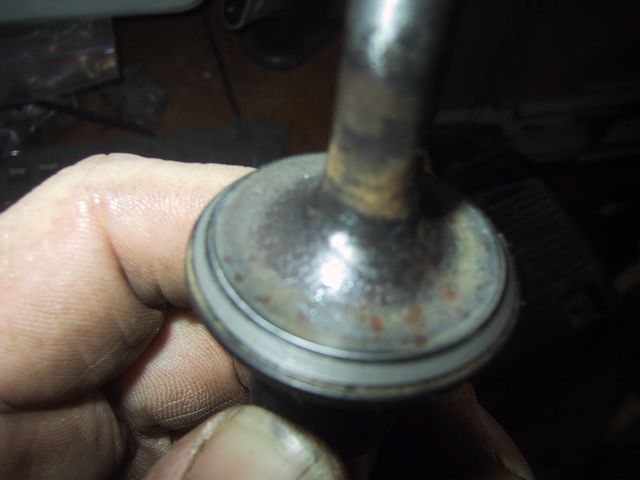 The intake valve – it still has hints-o-sharpie ink on it, although I couldn't get my macro lens to show them… So, not sure if its done yet or not…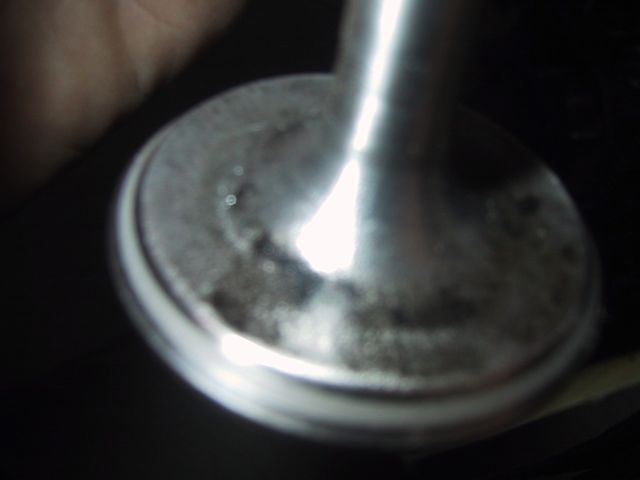 I'm a BIT worried about THIS spot on the intake valve seat. Again, its too blurry to give you all a good look, but this is a darker patch on the valve seat, that doesn't look like its "ground out". Does this mean more lapping? Or do I have a seat problem?