So, I got Bror jacked and set down on the jack stands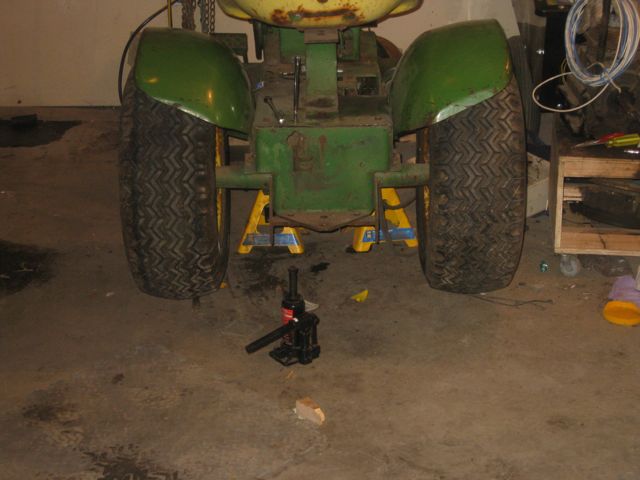 Got the idler spring disconnected,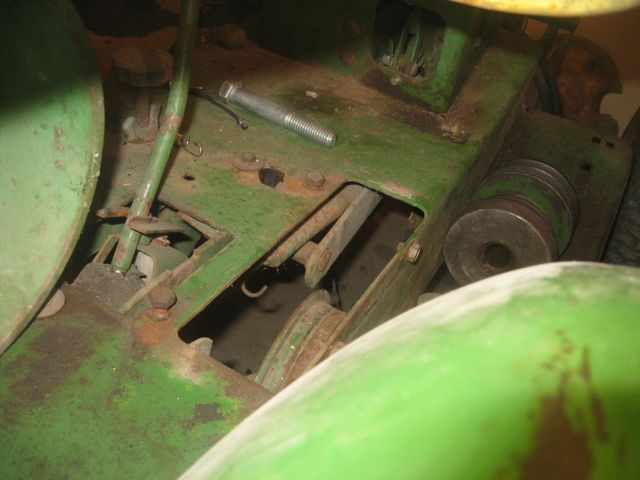 Took off the rims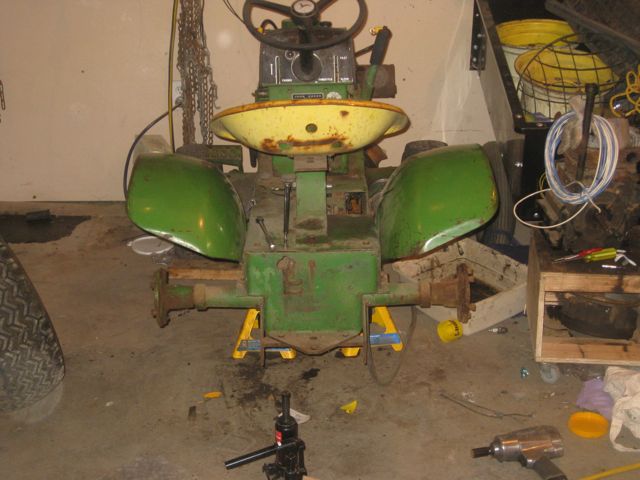 disconnected what I THOUGHT was the brake clevis,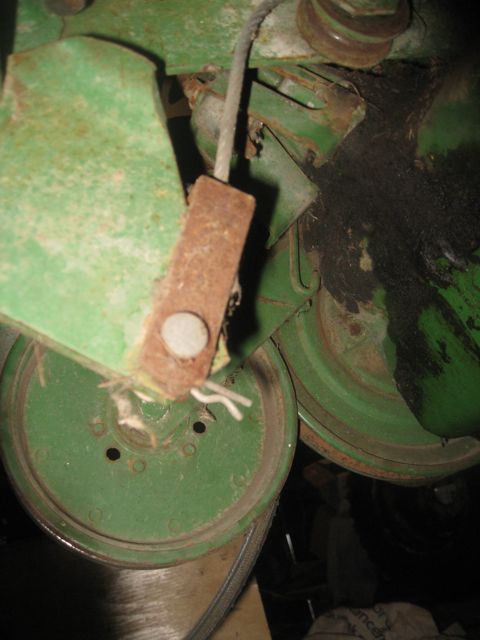 Then I pulled all the bolts. For reference, there's the three bolts on each side: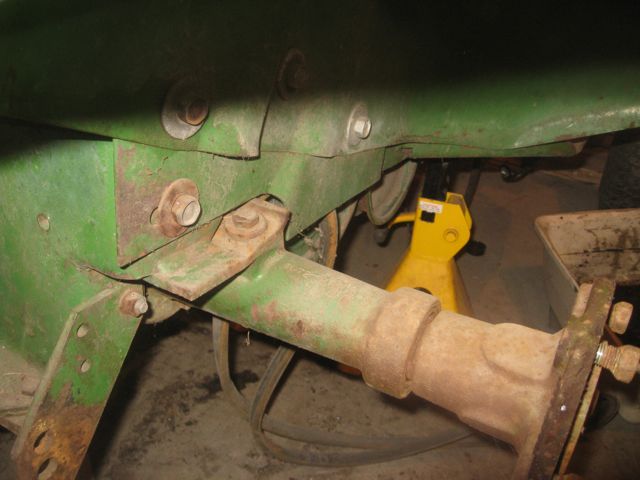 PLUS both seat bolts and two at the back of the frame that need to come out.
So, I pushed the ATV jack under the transaxle, then went after the bolts.
Two of the bolts under the fenders were, of course, majorly seized… Thank goodness for WD-40 and my air impact wrench! Got all the bolts out, then let down the jack… Down came the transaxle…UNTIL it seemed like something bound up… Looked in, and found what the brake clevis ACTUALLY looks like…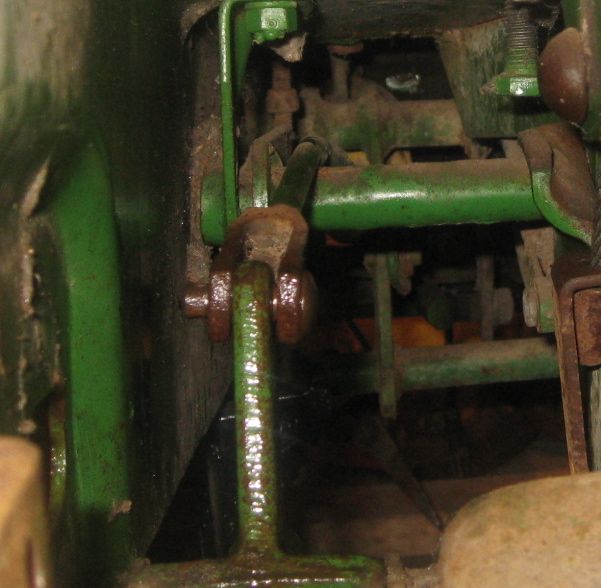 and the shaft its on is now bent! 
No WONDER I couldn't see it without having the tractor flipped over, its RIGHT against the left-hand side of the tractor. Got the cotter pin out, BUT the clevis pin is totally seized in there and I CANNOT get it out! Soaked some WD-40 onto it, tried wedging a pair of pliers up there, tried bashing it with a screwdriver, can't get enough leverage. Can't get my vice grips in there either….
So, I pushed Ernie back into his spot, tidied everything up, and I'll have to regroup and go back out before it gets too dang cold out….
Sure interesting to see how its all put together!