So, here I am, two days into 10 days of holidays, and I'm NOT out tractoring! 
Well, its still a bit chilly out there, AND I did make the mistake(?) of agreeing that I'd try to clean out the LAST holdout in our house, my personal disaster area… I've enlisted Kidlet #1 and #2 to help, with brib-er, promises of being able to renovate the area and set up an entertainment cave… So, yesterday, Kidlet #1 cracked the whip, and we worked from about 3 pm to 10 pm. This was what it looked like, at about supper time… AFTER we hauled out 3 leaf bags of stuff to go to the dump… and AFTER my vinyl collection left…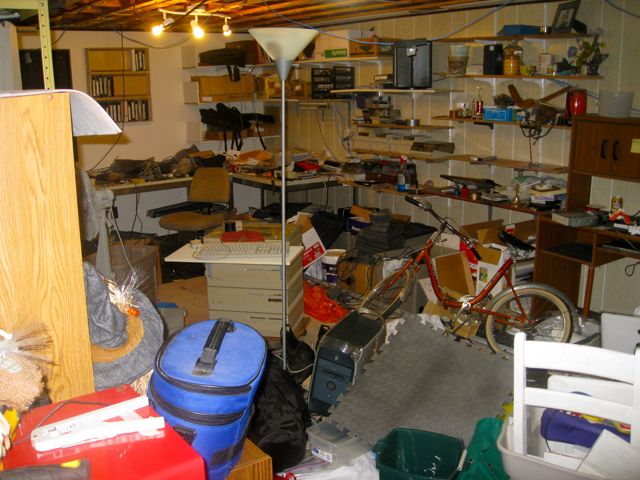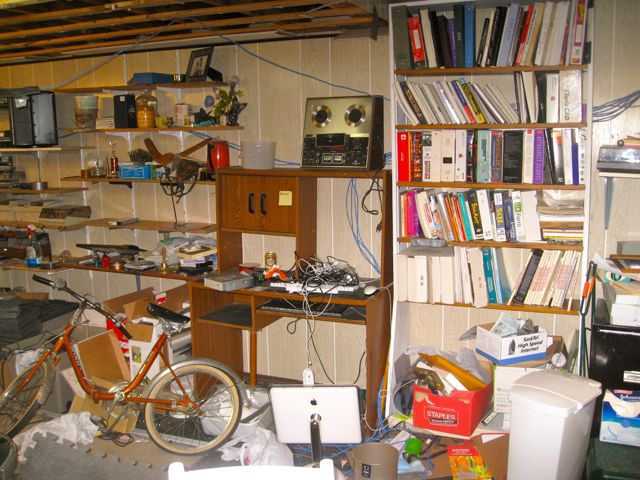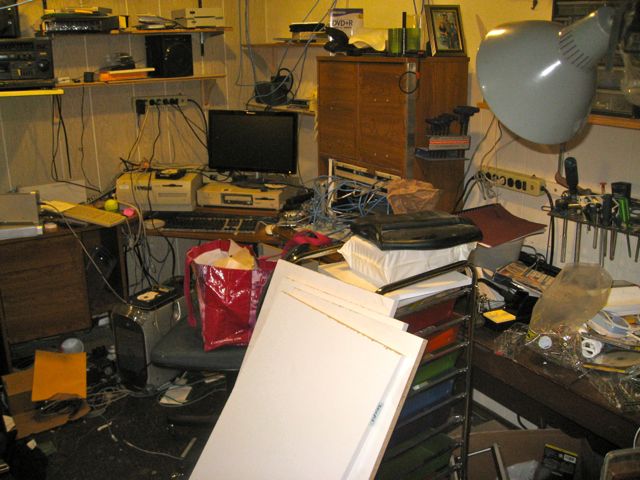 Stay tuned for updates over the next several days…. or possibly months… NOT as fun as fixing tractors!