So, now that I'm back in and all showered and cleaned up, a quick update on the progress of Plan Omega….
Based on the comments from the foreperson, I widened out one side by a foot.. And started doing a little terracing action with the landscaping bricks from the composter. Think I FINALLY have all the dirt part done….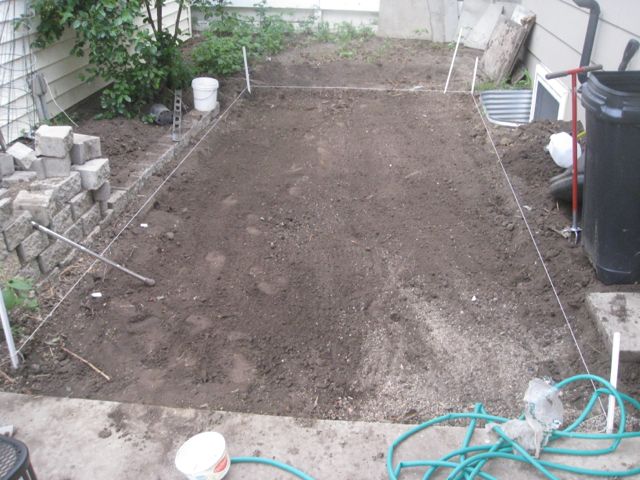 The landscaping bricks MAY be a bit of "project creep"… But the plan now is to get the patio pavers down, then edge with the landscaping bricks… So, we planned accordingly when I laid down the landscaping fabric…
At four feet wide, we used two strips, leaving the extra foot hanging out on the side where the landscaping bricks are gonna go. So then we can run some gravel underneath THEM and get them all nicely lined up with the edge of the patio, and have a nice terrace around the patio…
Yes, that is water you see on it… JUST as I finished rolling out the last strip of fabric, it started pouring…
So, hopefully gravel moving starts in the next couple of days. In a perfect world, I'd get everything done before Saturday, when I go out to my dad's warehouse to mow… Then I'd pick up Cranky this weekend….
However, the second set of rain clouds has just rolled in and started pelting us…
So, we'll see….