Whoo hoo! A nice morning, on HOLIDAYS, and I got an hour and a half out messing with Wally! THAT'S the good news….
Pulled the hydro pump mount so that I could get at the cylinder head.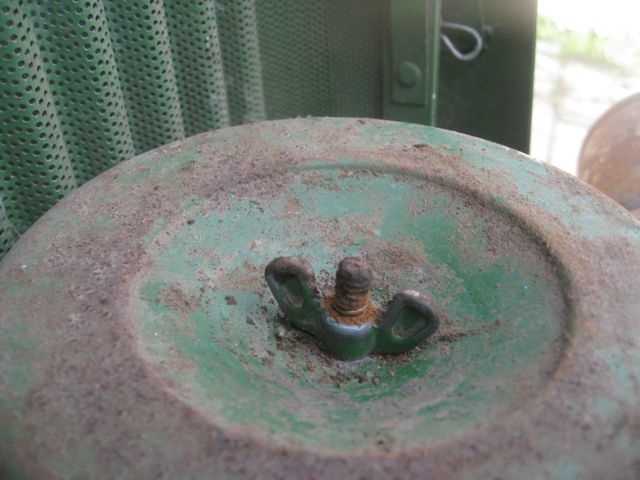 Looks like this is the first part I'm gonna need off of Cranky… Air cleaner mount post is BADLY rusted at the top, it took me a bunch of PB Blaster and careful undoing to thread the wing nut past the bad spot…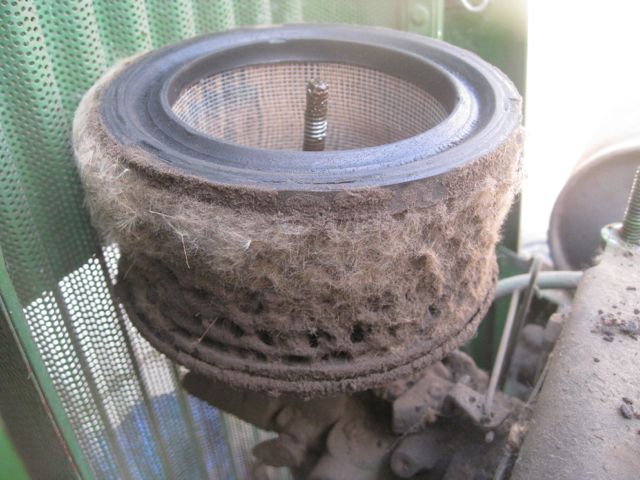 Air cleaner could use a bit of cleaning…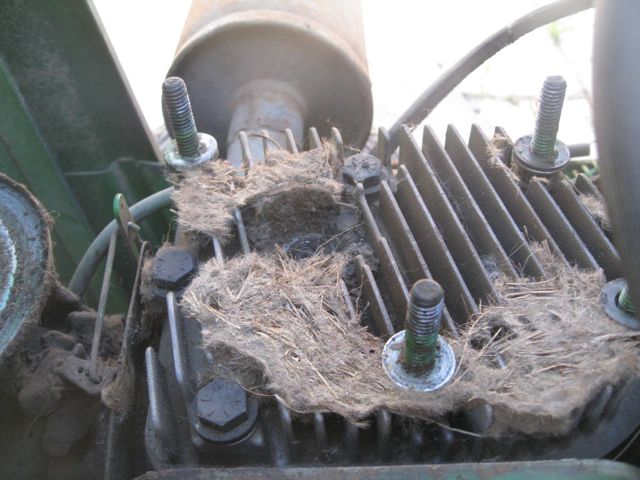 Got the tin off the cylinder head… LITTLE bit of mouse sign… Then, on to pulling the cylinder head!
THIS is the bad news…. Piston was stuck at the TOP of the cylinder… and suddenly, the crank spun totally freely. Valves work, tho… Sooooo… I thnk I know why the PO stopped using Wally as his primary mower… So, time to clear the decks and remove the engine! First up, disconnecting the generator…
Uh oh… more bad news trying to undo the generator mount… Looks like another part I need off Cranky
Then I hit the part where I had so much trouble with Bror… Getting the muffler off… FOUR days worth of trouble. Off I went to grab the pipe wrench… Then, just like l did on Bror, lay on the pipe wrench in the CLOCKWISE direction FIRST, THEN try to undo it… Miracle of miracles…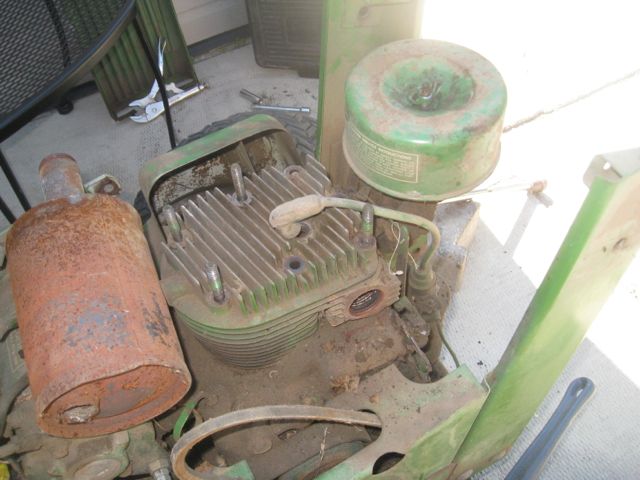 So next step was the belt guard…
I've learned so much working on Bror… What took me some weeks on him, I got done in a bit over an hour and a half… Would have gotten more done, but LTBabe finished her snack and her iPod ran outta juice as she was sitting out on the other patio…
Next steps – review how to remove primary belt, drop the oil out, pull the electrical off, then pull the engine mounting bolts and run it into the garage to assess the damage….
Things to think about – Whether its more cost/time effective to shoot all the hydro stuff over onto Ernie, or put time/effort into Wally. Ernie needs a ring job and some transaxle work… I KNOW Wally needs a connecting rod at least. Head gasket seems to have survived alright, but I'm gonna need to redo all the gaskets and seals if I crack EITHER engine. Fortunately, I have a whole set from Ernie's PO.
Maybe I'll crack open Wally's engine and work up from there…. If I do an engine rebuild on Wally, then I've got a good engine to drop into EITHER Wally or Ernie…
And wow.. Wally is SURE a lot cleaner than Bror was!