Ya just can't help wanting to trade'em around!  And its even better when two MTF'ers can have a chance to meet!Anybody recognize this handsome devil?  The one on the left, I mean, with the luxuriant beard!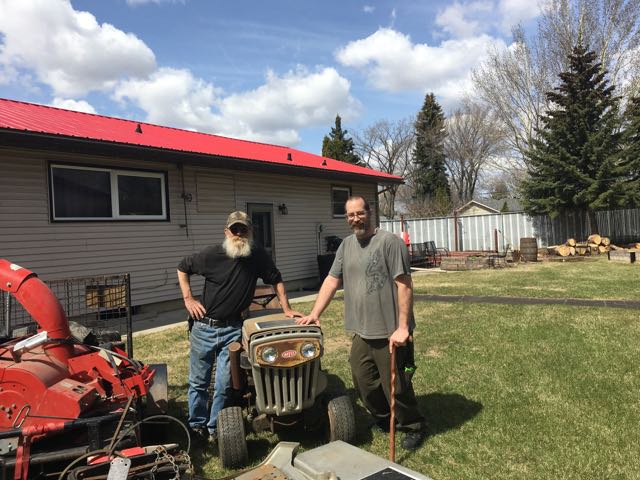 Lance Skene and his buddy Mike (behind the camera) brought a trailer full o'goodies over from Alberta on their way through to do some camping east of here… So while they're out having fun camping, I get to load some MTD parts into Lance's trailer…  Which, of course, means I also unload the goodies Lance brought for me!
More on that anon…  But obviously, since you see where I've posted this post, you know what colour of goodies they are!
Gotta go play tractors!