Went out to take a few measurements off Ernie, then thought, what the heck, I'd try pulling that clevis out, after it sat for a week soaked in WD-40…
Bad news is, my ATV jacks safety stops must have slipped, so the transaxle dropped another 3 inches, bending the brake rod even more… The good news is, that let me get something into the spot where the clevis pin was so that I could bang on it a bit… After a week of WD-40, it slid out pretty well! 
So here it is, outta the tractor…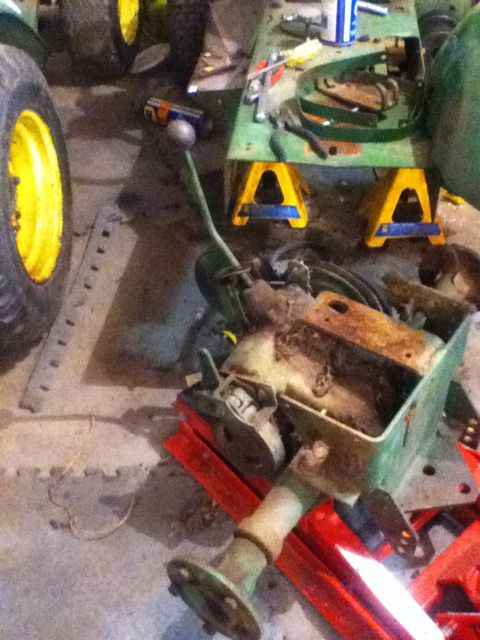 Bad news is, now that I have it out, it seems to shift just fine! Of course, I still have to retrieve the nylon tip from my former oiler from the guts of the transaxle…. AND I think the transaxle exterior needs a bit of a cleaning anyway!